For my very first blog post on my new site, I'm going to do a Thursday Spotlight on Melanie James' Literal Leigh Diaries Series.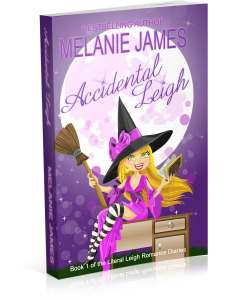 How does a girl become a witch? By accident, of course!
Leigh Epstein is a grief stricken and lonely elementary school teacher that is devastated by the brutal and unexpected death of her true love at the hands of a careless writer. She overcomes her grief by taking matters in her own hands and takes up a little romance writing to resurrect her vampire-werewolf book-boyfriend. Leigh gets more than she bargained for when she discovers that every steamy erotic scene she creates is magically reenacted by her family, friends and coworkers.
In her hilarious first diary, Leigh unwittingly sets her parents up for a weekend dinner party that they will never forget. She has two weeks to find out what her new found magic is capable of. Can she prevent a wild erotic encounter that could devastate her sweet parent's marriage? What and who else will get caught up in her magic spells? 
Read a story so witchingly fun, that you won't be able to put it down and you will be eagerly awaiting the rest of the Literal Leigh Romance Diaries!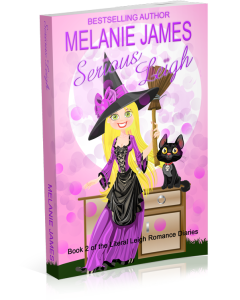 Oy vey! Shit just got serious in Chicago. The Witches Union has discovered that Leigh Epstein has been dabbling in the dark arts, and now they want to become creative editors for Leigh's paranormal romance, "Four-Bitten Fangtasy", a book about a shape shifting-werewolf-vampire hybrid named Vlad. They definitely have something up their sleeves and they've assigned our young apprentice witch to a mentor named Gertie, who isn't quite up to snuff. Can she fulfill the contract and get FBF done before the deadline? What's in it for the Union anyway? 
To make matters worse, Leigh's friends and family are still reeling from their last disastrous episode in Accidental Leigh. Will she make her Sister Sarah's lackluster love life even worse, by attempting to fulfill her erotic fantasy from her favorite BDSM/Navy SEAL/Amnesia novel? And yes, it is titled "Bound to Forget". 
Love is in the air, but so is catastrophe, now that Leigh is also getting some very strong feelings for Hunter, the hunky roofer turned Chicago Police Academy cadet. 
Find out almost everything, and even learn about a Paranormal Pet Shop, what really sank the Titanic, magic brownies, how the Great Chicago Fire really started, and more in Serious Leigh, Book 2 of the Literal Leigh Romance Diaries by Melanie James.
And we have a cover reveal for Hopeful Leigh, coming in September.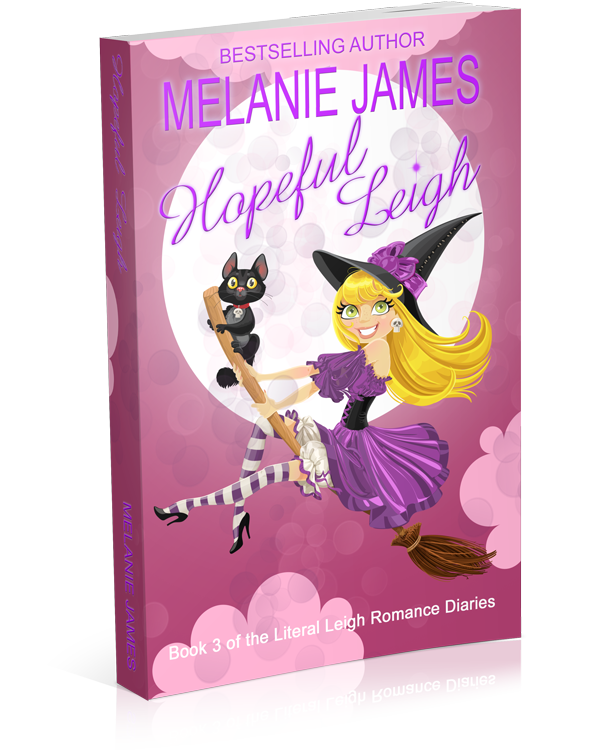 You can find Melanie on her website, Facebook, and follow her on Twitter.